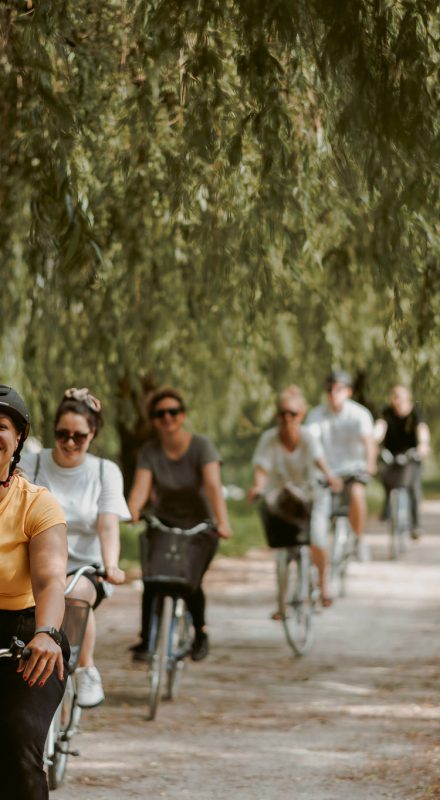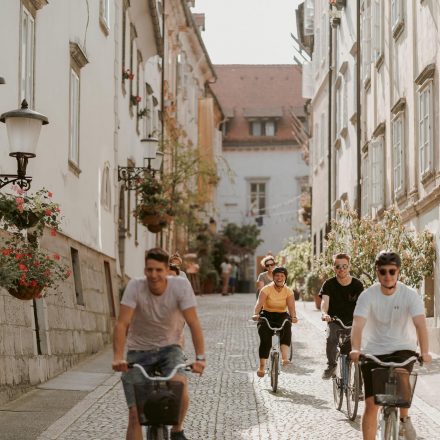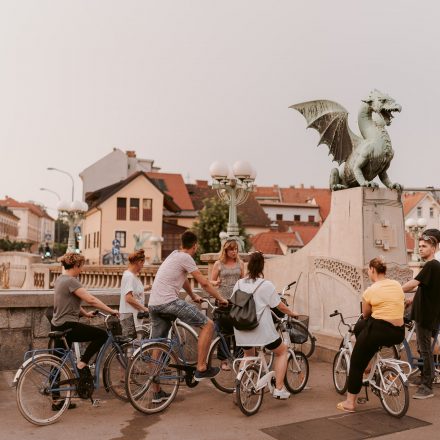 Non-conventional city tours
If you are a wanderer and you find classic city sightseeing tours not challenging and amusing enough, you can opt for something more theme-oriented. You can see some fun and active alternatives that a lot of world cities offer. And guess what you can help the planet by doing some of them like for example by riding a bike. 
New York City graffiti tour 
What used to be a crime has now become cultural creation. In New York City you can discover an impressive world of graffiti and street artists on a 2-hour walking tour while viewing some of the most visually incredible murals in New York City and Brooklyn. You will immerse in the culture and lifestyle of today's urban artists from all over the globe, learn about the top contemporary artists, their quirky personalities, and find out how much people have been willing to pay for their work! Your tour guide will explain the various techniques, their development and evolvement over time. You will see artistic murals of all dimensions and discover why the Bushwick district is rapidly becoming a world-renown centre of street art, as well as New York City's homeland of graffiti culture. 
Rome food tour
The best thing about the food tour in Rome is that the guide takes you off the tourist path, to experience the real taste of the city and eat where the locals eat. This kind of sightseeing of the Eternal city provides a wider insight into Italian cuisine and culture. The places you will discover are locally-loved food establishments, including family-owned restaurants, markets, shops and wine cellars. The itinerary usually includes all-important Roman highlights – Spanish Steps, the Pantheon and the best view of Trevi Fountain etc. It's so beautiful and romantic to learn about the history of this great architectural achievement while learning to eat like a local. You will taste 15 different roman specialities and wines among which Barolo and Amarone wine, Parmigiano Reggiano, truffles and 25 years aged balsamic vinegar, fresh pasta, Tiramisu and other delicacies. 
Ljubljana Bike Tour
Beautiful, green, picturesque and fun capital of Slovenia, Ljubljana, is one of the cleanest cities and therefore a great place for an active trip. If you would like to take a guided tour of Ljubljana by bike, this is the right place to be. With a combination of a healthy exercise and sightseeing of Ljubljana's main attractions, you will have a chance to see the highlights of the centre. The city is perfect for a 4-hours guided bike sightseeing and adventurous tour because of its flat terrain and cycling culture. Taking a bike tour it's a safe and fun way to explore all city highlights guided by a local English speaking guide, who will present you to the story behind the city within just a few hours. 
Amsterdam comedy tour
A comedy walking tour is one of the popular sightseeings. It's a stand-up comedy with the city as a stage. Amsterdam is one of the cities where you can sign up for a tour like this. Your guide is a comedian and you will visit many awesome locations around the city, like the old Amsterdam orphanage, the Palace on the Dam, and the National Monument on the Dam. During the hilarious walk, you can expect fun, historic facts, and fun facts too! You can take a public tour and meet lots of new friends while laughing or book a comedian for your private group of friends or colleagues.
Berlin Alternative Tour
A true purpose of the alternative tour is a social event to live a day in the life of a Berliner. Touring specialists suggest that if you only take one tour in Berlin take this one. You will discover Berlin's alternative culture in a social, informative and fun atmosphere. The guide will reveal the unique atmosphere of Berlin's Friedrichshain, Kreuzberg and Neukölln district. You will immerse into the alternative street art from artists from all over the world and you will see Berlin from a different perspective. The greatest thing is that it is organized by a team of expats who have decided Berlin is the place to be. You will enjoy the best experience in the city and guess what! The tour is free! Well, it means it is your choice how much you pay your guide.